a new paradigm of performance


Confidence
Paradigm files are more resistant to separation from torsional overload than the market leading heat-treated multi-taper file.

Efficiency
Paradigm files have a harder cutting edge and stay sharper longer for cutting efficiency and superior cleaning.

Flexibility
Paradigm files are 20% more flexible than the market leading heat-treated multi-taper file for improved performance in difficult canals.

Endurance
Paradigm files are laser processed to a hybrid microstructure for torsional strength without giving up durability in cyclic bend fatigue life.
The NEW BX-series endofiles with LaserFlex technology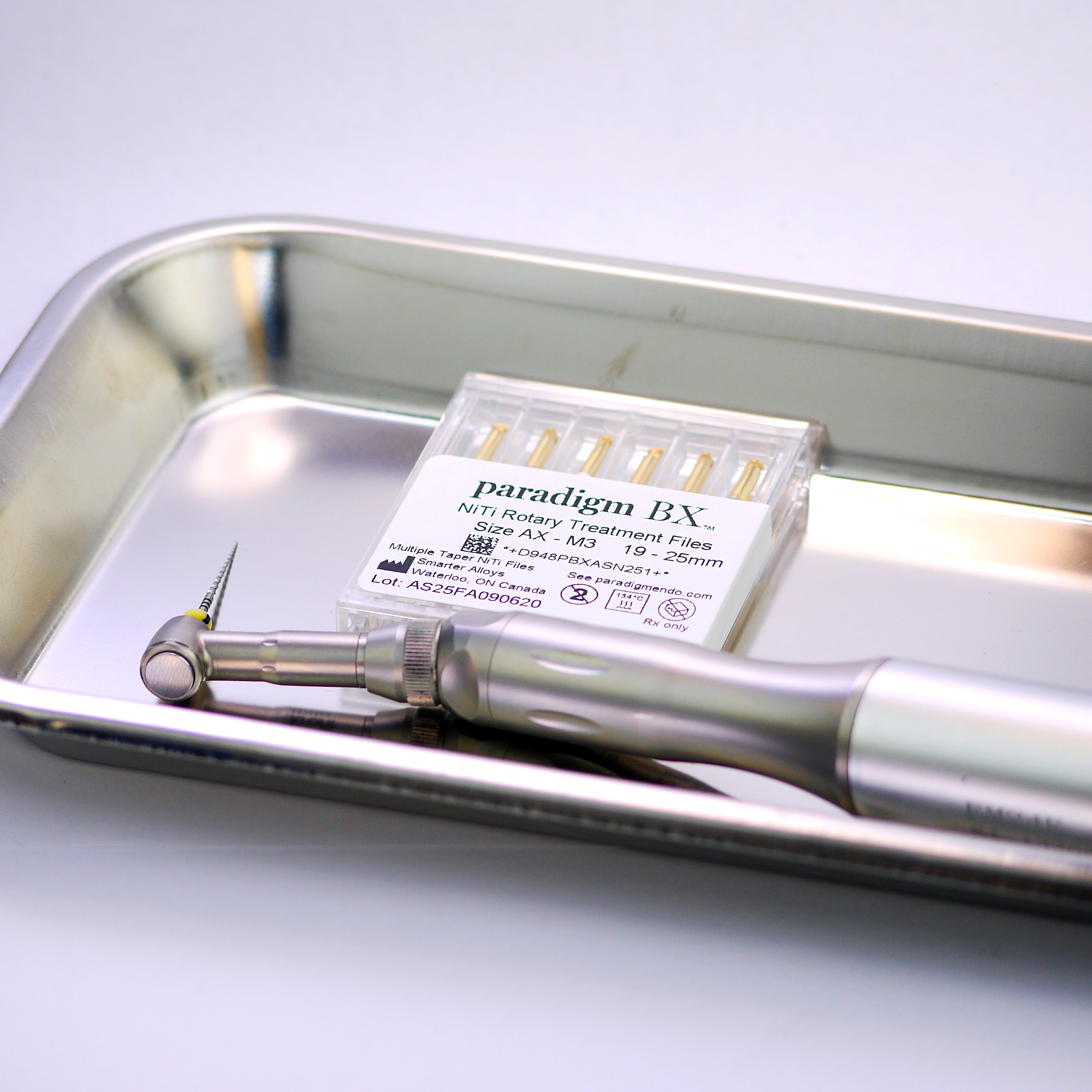 Patented LaserFlex process

Hybrid BX microstructure

Flexible core with harder cutting edge

Focused flexibility across the section and along the length

Multiple taper design

Non cutting tip

Compatible with standard handpieces

Standard workflow
Paradigm endodontic files are treated with LaserFlex technology. We use a patented laser process to selectively program the NiTi files with austenite (B2) and martensite (B19) phases across the section of the file.
The resulting hybrid mixture of microstructures in the BX-series files provides a balance of flexibility, torsional strength, durability and cutting edge retention.
The LaserFlex technology that produces the BX-series microstructure eliminates the tradeoffs found in regular heat-treated NiTi files, such as poor torsional strength, unwinding and rapid edge wear or deformation. These issues may result in poor canal cleaning, binding and file separation.
Paradigm BX-series files provide exceptional confidence for instrumenting the most difficult canals. The hybrid microstructure provides higher torsional strength and resistance to separation, a harder cutting edge that stays sharp longer for improved cleaning, and 20% more flexibility for navigating tortuous paths.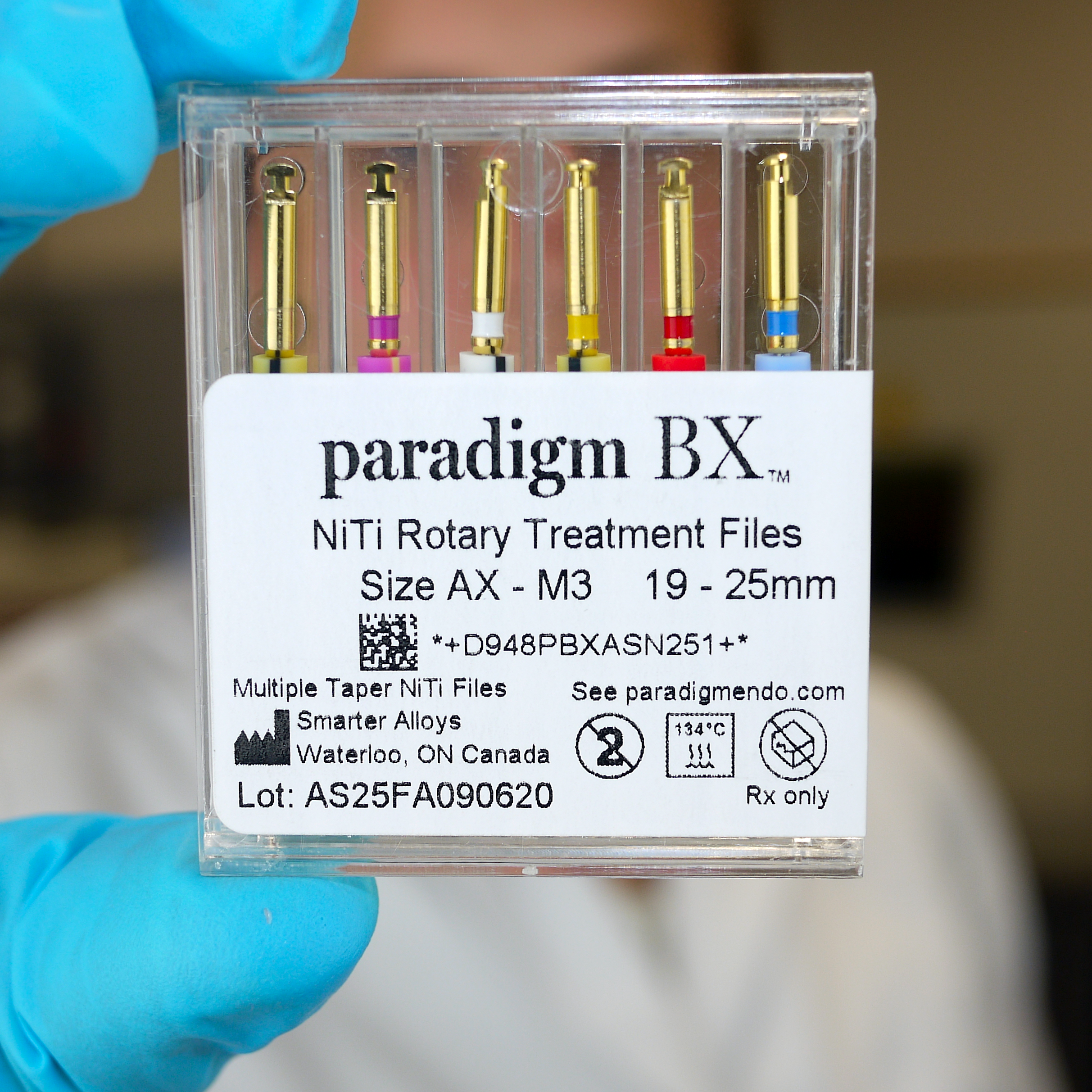 Sizes available:
Cross section shape: Triangular
Geometry: Multitaper
Material: Nickel-Titanium
Get started with Paradigm BX
Now available in the US and Canada
Call 519-880-0100
Coming Soon
We're adding reciprocating files to the Paradigm BX-series endofiles. Stay tuned for availability.
Paradigm endodontic files are made in Canada


Office
75 Bathurst Dr.
Waterloo, ON N2V1N2
Canada